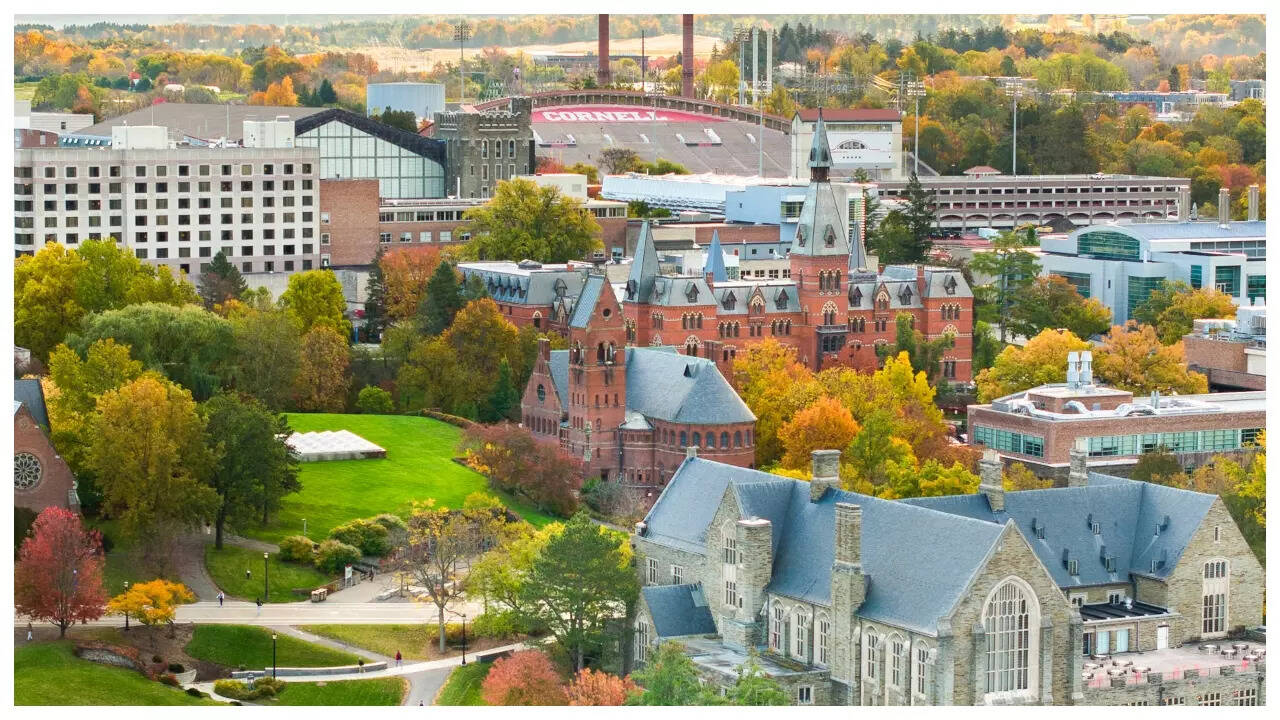 NEW DELHI: Cornell University heightened its security measures following the discovery of alarming antisemitic messages that targeted the institution's Jewish community. These messages, described as "horrendous," were found on a public forum unassociated with the university. The threats specifically mentioned the Center for Jewish Living, located at 104 West, and other Jewish students, a New York Post report said.
In response to the situation, the university's president, Martha Pollack, said that such threats of violence are completely unacceptable.She emphasized that the primary concern is ensuring the safety of the community. The university has informed law enforcement agencies about the threats, and campus police have taken necessary precautions. The FBI is also investigating the incident as a potential hate crime, especially in light of the ongoingIsrael-Hamas conflict.
Cornell Hillel, a Jewish student organization, advised students and staff to avoid the 104West building, which houses the university's kosher and multicultural dining hall, as a safety measure. Disturbingly, one of the online posts urged individuals to follow Jewish students and commit violent acts against them. The message referred to Jewish individuals as "rats" that needed to be "eliminated from Cornell."
President Pollack reiterated the university's stance against antisemitism and bigotry, expressing her commitment to ensuring the safety and well-being of all students, faculty, and staff.
This incident at Cornell University is one of several recent antisemitic occurrences on college campuses. It follows other concerning events, such as graffiti messages against Israel and a professor's controversial remarks about the Hamas attack on Israel.