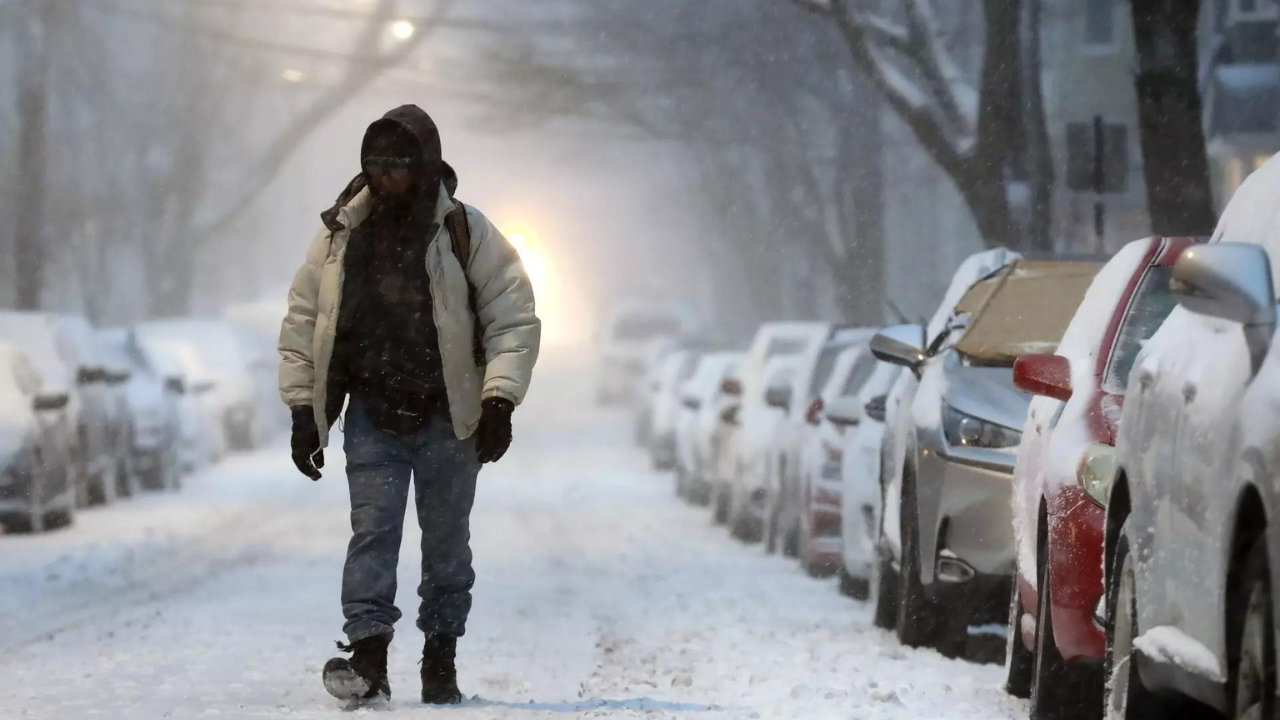 NEW DELHI: As a bitter blast of frigid air sweeps across the United States this week, nearly 250 million Americans have been experiencing the chill, with dozens of temperature records at risk of being broken. Except for Florida, where temperatures will remain in the 70s and 80s, parts of all lower 48 states are in for some unusually cold weather, reported Fox Weather.
The cold front has already made its presence known, and it is expected to reach its peak later this week.On Tuesday morning, temperatures are expected to drop to the single digits in the northern Plains, while the central and southern Plains are likely to experience temperatures in the teens.
Unfortunately for those preparing to go trick-or-treating on Halloween night, there won't be much daytime heating. Afternoon highs are expected to only reach the 20s in parts of the northern Plains and the 30s in the central Plains.
In the southern Plains, morning lows will dip into the 20s and 30s in parts of Oklahoma and Texas. While temperatures will warm up slightly during the afternoon on Tuesday, with highs reaching the upper 40s in places like Oklahoma City and the mid-to-upper 50s in Texas, it's still significantly cooler than usual, according to Fox Weather.
The frigid air mass will reportedly expand to the east on Wednesday morning, putting several temperature records at risk of being broken from Texas to the Ohio Valley. With temperatures dropping into the lower 20s, cities like Topeka in Kansas and Springfield and Kansas City in Missouri could see records fall. Oklahoma City is also bracing for potentially record-breaking cold temperatures on Wednesday morning.
Between Wednesday and Thursday mornings, more than 50 records could potentially be shattered from the southern Plains to the Northeast as the arctic blast sends temperatures plummeting.